Dr. Nanna Ariaban Named Top Pediatric Dentist in America Two Years in a Row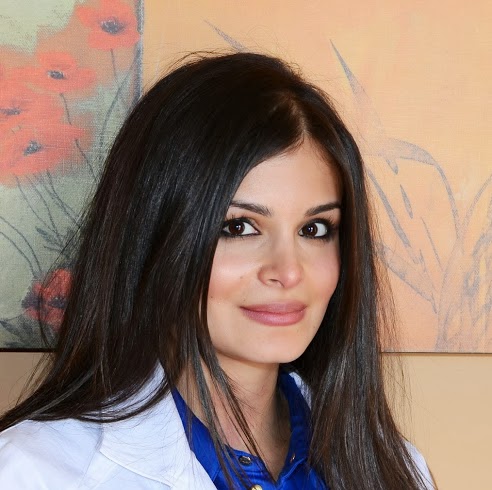 Last Updated: September 4, 2019
Alpharetta, GA – Polkadot Pediatric Dentistry is proud to announce that Dr. Nanna Ariaban has been named the Consumers' Research Council of America's Top Pediatric Dentist for the second year in a row. Dr. Nanna is known for her dedication to her patients and her commitment to the highest level of care, and we are thrilled she has been recognized by the Consumers' Research Council of America.
Extraordinary Patient Care
What sets Polkadot Pediatric Dentistry apart from others is the commitment to providing the most outstanding care, in a warm environment that welcomes every child. We know that some children have a fear of the dentist, and we work hard to make them as comfortable as possible. This is achieved not only in our extraordinary care, but by supporting parents with the tools they need to ensure their children are confident and prepared for visiting the dentist.
We have a low volume practice for a reason – we want to spend quality time with every patient to ensure no one feels rushed or unheard. Our office is comfortable, our staff is friendly, and you get the extra face time you need with Dr. Nanna to put you at ease. Parents are welcome in the exam room to ensure children are as comfortable as possible.
Dr. Nanna's Commitment to Excellence
Dr. Nanna has extensive experience in dental health but realized her love for helping children through pediatric dentistry during a job shadow. She received her B.S. in neurobiology and physiology from the University of Maryland and then worked as a civilian at the Naval Hospital Research Facility, where she worked on preventing lethal combat injuries. She then received her doctorate of dental medicine from the University of Pennsylvania, before continuing her studies at the University of Illinois, where she received a master's in oral sciences and became a board certified pediatric dentist.
She is a member of numerous professional associations, including the American Academy of Pediatric Dentistry, American Board of Pediatric Dentistry, the American Dental Association, the Georgia Academy of Pediatric Dentistry, and the Southeastern Society of Pediatric Dentistry
Building Strong Dental Foundations
Excellent dental care begins at a young age, and we believe that providing a strong foundation of oral health early on will empower children to care for their teeth through their teenage years and into adulthood.
The American Dental Association recommends scheduling your child's first visit by his or her first birthday. By visiting a pediatric dentist early, you set your child up for a lifetime of excellent oral health. We can monitor and check for issues and then correct them before they become too serious.
We provide care for infants to teenagers and are equipped to handle any oral issue you may face. We love helping our children achieve healthy, beautiful and functional smiles.
We accept most insurance plans and offer payment options for those who need them. If you're in the Alpharetta, Johns Creek, Roswell or anywhere in the Fulton County area, discover the difference an award-winning dentist can make. Schedule your appointment today and see why Dr. Nanna has been named America's Top Pediatric Dentist for the second year in a row.
© 2018 Polkadot Dental. Authorization to post is granted, with the stipulation that Polkadot Dental, a Johns Creek pediatric dentist, is credited as sole source.