Children's Dental care, Pediatric Dentist
America's Top Dentist Award from Consumer's Research Council of America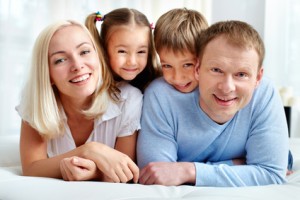 ALPHARETTA, GA– Children often fear trips to the dentist because of the many unknowns they find when they walk through the door. Fear no more! Dr. Nanna is a board certified and award-winning pediatric dentist in Alpharetta who is sensitive to children's needs. At Polkadot Pediatric Dentistry kids can feel at ease for a process that is not rushed, ensuring the child has a pain-free exam or dental procedure.

Our office emanates a relaxed atmosphere, fun décor, friendly staff, and proven customer service. Dr. Nanna recently received a prestigious award from the Consumers Research Council of America. Our pediatric dentist was awarded America's Top Dentists for Pediatric Dentistry. Congratulations Dr. Nanna!
Dr. Nanna and her staff work hard to make your child's dental experience an enjoyable one. She is a member of the American Academy of Pediatric Dentistry, Georgia Academy of Pediatric Dentistry, the Southeastern Society of Pediatric Dentistry, and the American Dental Association.  Dr. Nanna continues to seek out new ways to improve her practice.
She graduated with honors from the University of Maryland, where she earned a bachelor's of science in neurobiology and physiology. After working for the Naval Hospital Research Facility, working on preventing lethal combat injuries, she then received her doctorate of dental medicine from the prestigious University of Pennsylvania School of Dental Medicine, one of only three universities at that level with a dental school. Dr. Nanna continued her education at the University of Illinois-Chicago to become a board-certified pediatric dentist. She trained specifically to serve the dental needs of children of all ages and to help those with physical and mental disabilities.
Polkadot Pediatric Dentistry is a low volume practice, allowing us to spend as much time with an apprehensive child as needed. We believe that each child is special and they deserve all the time they need to have a happy and comfortable visit. Our pediatric dental practice is dedicated to making children and their families comfortable at the dentist's office, so we can help them maintain strong, healthy teeth. Client testimonials tell you everything; we've received 5 Stars from 550 Google reviews and 5 Stars from Yelp reviewers.
Dr. Nanna and the American Dental Association recommend that a child have their first dental visit by the time they are 1 year old. More than anything, these early visits are meant to establish a rapport with the pediatric dentist and help your child become comfortable with someone examining their mouth.
Whether your child needs a checkup, digital x-rays, fluoride, crowns, fillings, restorations, baby root canal, nitrous, or space maintainers, Polkadot Pediatric Dentistry can help your children ease through procedures with a smile.
© 2018 Polkadot Pediatric Dentistry. Authorization to post is granted, with the stipulation that Polkadot Pediatric Dentistry, a Johns Creek dental practice, is credited as sole source. Linking to other sites from this document is strictly prohibited, with the exception of herein imbedded links.