Can Chewing Gum Actually Be Good for Your Teeth?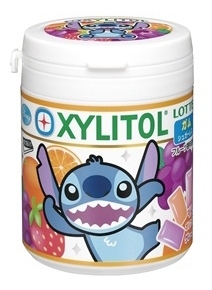 Alpharetta, GA – Do your children ask for chewing gum, but you tell them no because you're worried how it might affect their teeth? Parents are right to want to monitor and limit the number of treats their children have, but chewing sugarless gum, especially gum that contains xylitol, may actually have dental health benefits.
"The act of chewing works to increase the flow of saliva in your mouth," says Dr. Nanna Ariaban. "And saliva works to neutralize and wash away the harmful acids that can be produced after we eat."
These acids form when the food we ingest comes into contact with the bacteria that lives in our mouths. Over time, this acid works to break down the enamel of our teeth, leading to decay and cavities. But saliva carries calcium and phosphate, two minerals that are important in building back up the enamel.
Chewing gum for 20 minutes after a meal has been proven to help protect teeth. There are even chewing gums that carry the American Dental Association Seal. That means, these products meet certain standards and are proven to reduce plaque acid, promote enamel remineralization, reduce cavities, or reduce gingivitis. And to prove that, the manufacturers of the product must provide laboratory studies and clinical studies proving their claims.
"Looking for the ADA seal can help you as a consumer choose a chewing gum that can help you and your child in your fight against tooth decay," say Dr. Nanna. "The seal offers a level of assurance that the gum has met strict criteria, as laid out by dentists and can actually help improve the health of your mouth."
It is important to remember that sugar-free chewing gums are the only ones that can aid in your dental health. While other gum can also promote the production of saliva, they also introduce sugar to your mouth. This sugar then feeds the plaque bacteria, resulting in the acid that damages your teeth.
Dr. Nanna also encourages parents to look for gums that contain Xylitol. This naturally occurring sweetener inhibits the growth of dangerous bacteria and prevents the bacteria from being able to adhere to the tooth. This can then stop cavities from forming. Xylitol has even been shown to help repair damaged enamel.
Chewing gum should never replace brushing and flossing. However, in instances where brushing after a meal isn't possible, popping a piece of sugar-free gum in your mouth can help prevent your meal from feeding not just your body, but the bacteria that live in your mouth, too.
So the next time your child asks for a piece of gum, you can let them chew with confidence and know that your child's teeth are being taken care of.
© 2019 Polkadot Pediatric Dentistry.  Authorization to post is granted, with the stipulation that Polkadot Pediatric Dentistry in Alpharetta, GA, is credited as sole source.