Best Johns Creek Teen Dentist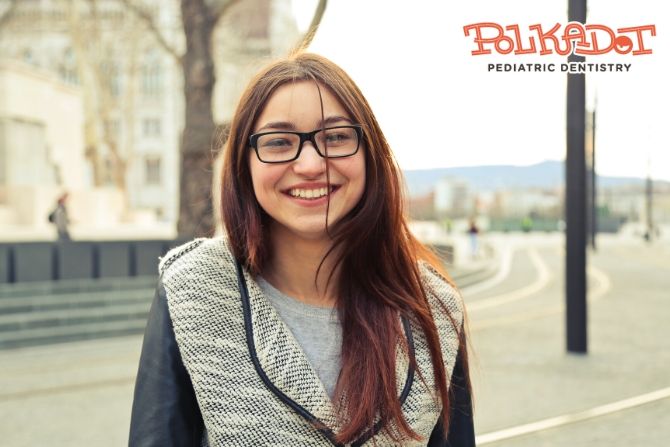 There is no denying that taking care of your teeth is something that you need to do at all stages of your life. However, this is especially important in your teenage years. With that in mind, you need to make sure you find the best Johns Creek teen dentist. You need someone who is going to make sure your teen feels at ease and feels comfortable going to the dentist while making sure they get the right dental care. This is something that you can be certain of when you choose us. Read on to discover more about dental care for teenagers, and do not hesitate to get in touch if you need the best Johns Creek teen dentist.
Dental health for teenagers
Of course, the best Johns Creek teen dentist will make sure that they do everything in their power to ensure that your teenager is getting the dental care required. However, they cannot be there all of the time, which is why it is important to make sure your teen brushes, flosses, and maintains a healthy diet. This will ensure that they end up with a bright smile, which fills them with confidence, for many years to come.
One thing a lot of teenagers do is drink a lot of soda. In fact, the number of teens who consume soda in the current day and age has almost doubled when compared with several years ago. This is worrying because carbonated beverages, including sodas, contain huge amounts of acidic flavorings and sugars, which erode the enamel on the teeth, ultimately resulting in tooth decay. There are a number of steps that can be taken in order to keep your teeth strong. Of course, limiting the amount of carbonated beverages your teen drinks will help. However, this can be something that feels virtually impossible to manage. Therefore, make sure you encourage your child to sip soda through a straw in order to minimize damage through reducing the contact between their teeth and the soda. It is also a good idea to encourage your teen to rinse her or his mouth with water once they have finished drinking their soda. 
A lot of teenagers also experience stress during this stage in their life because of the stress that is put on them before big exams and such like. Sadly, stress impacts the body in many different ways, and this can include through dental damage. Stress can create bruxism, which is grinding of the teeth. Not only can this wear the teeth down but it is worrying because it can result in TMJ, which is temporomandibular disorder. This is a condition that can make it hard for a person to open and close their mouth, and it can be very painful. If your teenager has noticed that their jaw hurts in the morning or that they have sensitive teeth, or that they hear a clicking sound whenever they open or close their mouth, it could be that they have an issue with grinding their teeth. It is important to make sure that you book an appointment with a teen dentist so that they can get to the bottom of the issue as quickly as possible. The likely outcome is that they will fit your teen with a night guard so that their teeth are protected when they sleep and the symptoms are reduced. 
Aside from general dental care, there are a number of other ways that the best Johns Creek teen dentist will be able to assist. They will be able to provide advice on maintaining a diet that is healthy for your teeth, for example. They can also fix crooked teeth and provide teeth whitening services too. 
Contact us today for more information if you're looking for the best Johns Creek teen dentist
If you are looking for the best Johns Creek teen dentist, you won't be disappointed with the service that we have to offer. We have many years of experience in the industry. We have worked hard to ensure that we provide a setting and an experience that is comfortable for teenagers, as we know that a lot of them feel nervous about going to the dentist. If you have any queries about the service that we provide or you would like to book an appointment for your teen, all you need to do is give us a call today for more information. We will be more than happy to assist you in any way we can. 
Feel free to contact our Johns Creek Pediatric Dentist at Polkadot Pediatric Dentistry office or visit our website.