Choosing the Best Pediatric Dentistry Practice for Your Kids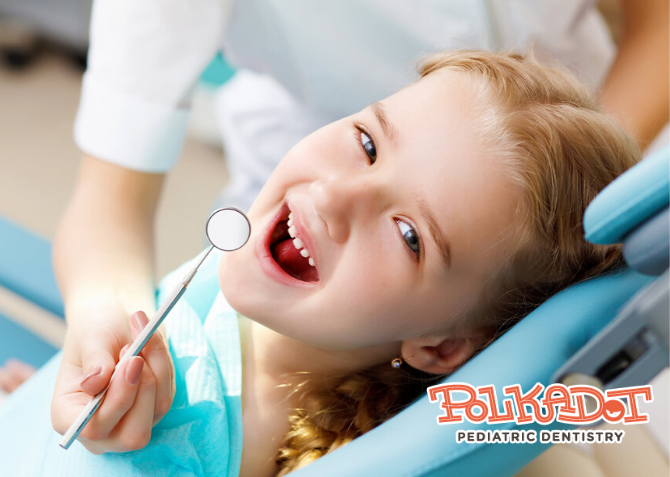 Parents always want what is best for their kids. When it comes to caring for their dental health, parents require reliable allies. This is where specialists in pediatric dentistry shine the most.
It is natural for your little ones to be a little intimidated when seeing the dentist. However, understanding your children's needs in terms of dental services in advance is essential to guarantee them a beautiful smile later on.
Finding the right pediatric dentistry can be tricky, especially as you will be looking for the perfect mixture of expertise and kid-friendly facilities and personnel. We'll go over some of this dental specialty's highlights, where we focus our attention, how important it is to create a safe environment for your child, what you should expect from high-quality treatment, and who we are.
What is Pediatric Dentistry?
As one of several dental specialties officially recognized by the American Dental Association (ADA), pediatric dentistry stands out as the one helping younger patients familiarize themselves with treatment and achieve a better relationship with healthcare providers.
Pediatric dentists follow an additional program for two or three more years after they've received their title as a Doctor of Dental Surgery (DDS) or Doctor of Medicine in Dentistry (DMD). This program teaches the specialist to provide gentler and personalized care to children, even in an emergency setting.
Such training also teaches the basics of teeth-straightening methods of orthodontics, allowing pediatric dentists to help guide the child's dental development and coordinate with certified orthodontists on such matters.
The Benefits of Such Specialized Training
Above all else, pediatric dentists appreciate their training in pediatrics. Like their colleagues, these specialists focus on maintaining good oral health, preventing dental health problems, and providing appropriate treatment to correct illnesses.
Additionally, these specialized dentists focus on developing healthy habits from a young age, carefully explaining to children how to work on a great oral hygiene routine, and providing wise parents with years of experience in the field.
Another highlight is how pediatric dentists help children and adolescents with special needs and disabilities and provide specialized care for younger ones who need additional help due to various reasons or challenges.
The focus on pediatrics creates a welcoming environment from the moment you and your child step into the doctor's practice. Treatment is characterized by:
Positive reinforcement praising patients for good behavior
A method where we make sure the kid understands the treatment before we start the work
A soothing tone marked by a friendlier approach
When Should I Take My Child To a Pediatric Dentistry Dental Office?
The American Academy of Pediatric Dentistry (AAPD) published a quick guide for parents where we emphasize the importance of taking your child to a dental health specialist by their first birthday or when their first tooth erupts.
Your kid will benefit from finding a dental home early on. It's crucial to create a healthy and trusting relationship between the caregiver and your kid from an early age. It's all about helping your child trust their dentist and feel excited about caring for their dental health.
You can take your kid to receive oral health care with a pediatric dentistry specialist from their infancy through their late teenage years. Make sure you leverage our dental training to help your kid all the way up to their 18th birthday.
Choosing Between Board-Certified Pediatric Dentists and Regular Dentists
General dentists and pediatric dentists receive similar initial training and education. Our goals remain the same; you can trust both dental health professionals to focus on helping your child maintain good dental health. However, their methods will vary greatly. Pediatric dentists will always feel comfortable treating younger patients; it's literally what they train for.
Furthermore, pediatrician specialists use various tools specially made to help treat children's teeth.
What About the Treatments?
Pediatric Specialists and Family Dentists usually focus on the same range of treatments. That means you can get help with restorative and preventative dentistry procedures. Still, pediatric specialists can handle some situations far better because of their specialized training than other specialists.
Most treatments will be over in little time, but complex interventions may cause anxiety if a child is unfamiliar with the setting. Pediatric dentists are trained to navigate these situations more efficiently. They could recommend, for unique cases, the use of sedation or general anesthesia to reduce anxiety and improve the quality of treatment.
Why Choose Polkadot Pediatric Dentistry?
Polkadot Pediatric Dentistry received recognition as the Best Pediatric Dentist in Alpharetta, Johns Creek, and Roswell and one of the top pediatric dentists in America. Thanks to Dr. Nanna Ariaban, Polkadot has developed to become one of the most sought-after Roswell Pediatric Dentist clinics.
Undoubtedly, picking a specific clinic can be difficult for any parent, especially with such a range on the market. However, it is paramount to ensure that your children feel comfortable and that the clinic can offer an excellent level of expertise in the field. That is why more families are picking the services provided by Dr. Nanna Ariaban.
Moreover, the clinic is easily accessible in the area, and the services can be performed both on-site or in the general hospital. Get in touch to discover what we offer and how we can help your family.
Who Is Dr. Nanna Ariaban?
At the core of Polkadot, one of the best Johns Creek Pediatric Dentistry clinics is Dr. Nanna Ariaban. Her youngest patients call her Dr. Nanna. After excelling and graduating from the University of Maryland and the University of Pennsylvania School of Dental Medicine, Dr. Nanna has become one of the most expert dentists in the field.
Today the clinic is equipped to offer everything that both parents and kids might need during their relationship with the dentist.
Services and Facilities
What truly makes Polkadot Pediatric Dentist one of the best Roswell Dentist clinics for kids is its services and facilities.
This board-certified pediatric clinic operates at a low-volume practice, meaning that children are not as anxious as they could be in an overcrowded environment and have more time to adjust. Since Polkadot believes that each child is unique, Dr. Nanna and her team ensure that each visit is memorable and the young patients are comfortable and happy through the process.
To do so, the clinic guarantees that you will find the same doctor at every visit and that parents can accompany their little ones in the treatment area. However, Polkadot also believes in making the whole experience kid-friendly. That is why you will find TVs in the clinic above every treatment chair and various entertainment areas.
You can be sure that each case will be examined thoroughly and addressed with state-of-the-art equipment. The range of services offered here are endless, and they include:
Digital X-Rays
Dental Fluoride
Dental Sealant
White Filling & Restoration
Dental Crowns
Baby Root Canal
Nitrous Oxide
Sedation Dentistry
Emergencies
Tooth Extractions
Nutrition Counseling
What You Can Expect
As a parent, you might need to find an affordable solution without compromising your kids' dental health. This dilemma might not always be easy to solve, especially as lower prices coincide with lower quality treatments. However, at Polkadot, Dr. Nanna understands that each child's smile is invaluable, and that is why you can expect only the highest-quality therapies in the clinic.
Some of the perks each parent can enjoy after booking an appointment with us include flexible appointment hours, including after-school and same-day emergency visits. Moreover, the clinic is in-network with most insurance plans and offers discounted prices to the parents without an insurance plan.
Besides dental treatment, you can also discuss dental hygiene routine and nutrition with the dentist.
What Your Little Ones Can Expect
Finding Polkadot might be an excellent experience for any parent, but it will be just as exciting for the young patients. Indeed, your little ones can find a kid-friendly atmosphere, which includes play areas, toys, video games, and movies.
Moreover, Dr. Nanna has spent years studying, practicing, and refining communication techniques to help distract the most anxious patients while keeping them entertained.
You, as a parent, will always appreciate keeping well-informed and updated about what is happening to your child; likewise, the doctor will speak directly to the young patients, putting them at ease in any circumstance.
Make sure to set an appointment to help your child achieve the best version possible of their dental heatlh.