4 Reasons to Establish a Dental Home for Your Children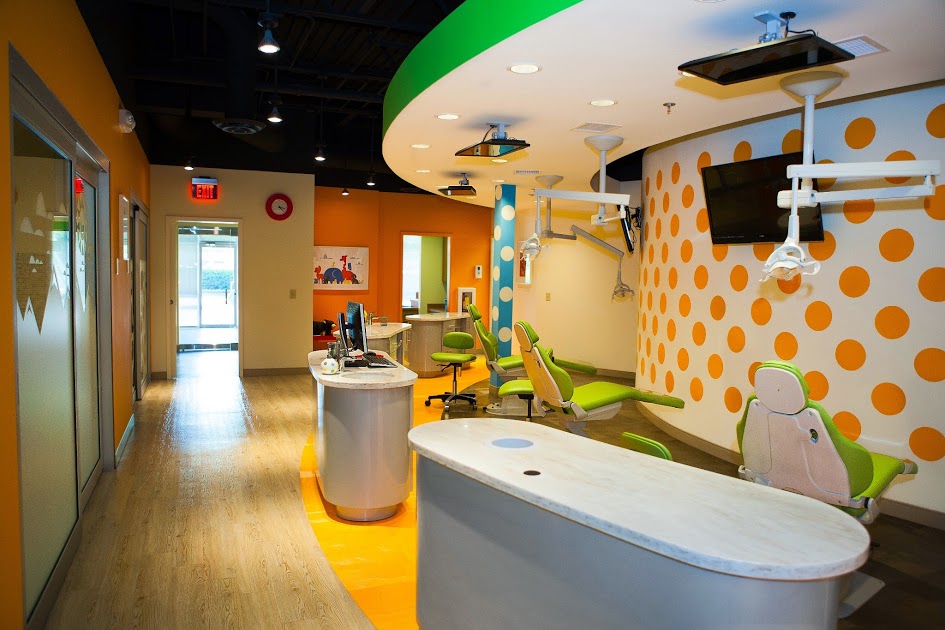 Alpharetta, GA – Home may be where the heart is, but your child's dental home is where the health is.
"Dental home" is a term that has grown in popularity in the past few years. The American Academy of Pediatric Dentistry defines it as the place where all aspects of oral health care can be comprehensively delivered in a coordinated, family-centered way. The AAPD recommends establishing a dental home no later than the child's first birthday.
Have you established a dental home for your children? If not, read on. Today we're sharing 4 benefits of having a dental home.
1. You have a trusted practice to call if there is a dental emergency.
The last thing you want to do when your child has suffered a dental trauma is research pediatric dentists to find somewhere to seek treatment. Establishing a dental home for your child by age 1 means you already know whom to call in the event of a dental emergency. You can take your child to a dental office that he already is familiar with and be treated by people who have knowledge of your child's dental history.
We build time into our daily schedules to address emergency cases, and we have an answering service for after-hours emergencies.
2. Prevent oral disease.
Having a dental home and maintaining routine check-ups so children receive professional teeth cleanings, fluoride treatments, dental sealants and other preventive treatments helps keep your children's teeth healthy and disease-free. Wouldn't you rather prevent your children from getting cavities and other dental diseases than incur the costs of treating disease and repairing the damage it causes?
3. Prevent small problems from becoming more extensive.
Dental problems can't always be prevented. When they arise, treating early increases our chances of treating conservatively and preserving as much natural tooth structure as possible. Maintaining regular visits to your family's dental home means we have a better shot at identifying an issue early. The earlier we can address a problem, the less likely it is to develop into something for extensive – and potentially expensive to repair.
4. Provide an educational resource to promote good oral health.
Establishing your children's dental home early means we can give you information on preventing oral disease in infants, young children, and school-age children.
Our assistance can begin even before you give birth. We offer prenatal advice on oral health care for expecting mothers as a means of helping reduce the incidence of tooth decay in children down the road.
Establishment of a dental home is important when it comes to promoting good oral health in children and helping establish a lifetime of healthy habits that enable children to keep their natural teeth for their lifetime. It is particularly important for the following, according to the National Maternal and Child Oral Health Resource Center:
Children who are at high risk for oral disease
Children with special health care needs
Children whose mothers have high tooth decay rates
Children who sleep with a bottle or breastfeed during the night
Children from low-income families
Please call our office today if you would like to establish a dental home for your family. For your convenience, our new patient paperwork is available online. Feel free to complete it at your convenience and bring it to your child's first appointment. We look forward to meeting you in person soon.
© 2019 Polkadot Pediatric Dentistry.  Authorization to post is granted, with the stipulation that Polkadot Pediatric Dentistry in Alpharetta, GA, is credited as sole source.