Updated! Halloween Activities in Johns Creek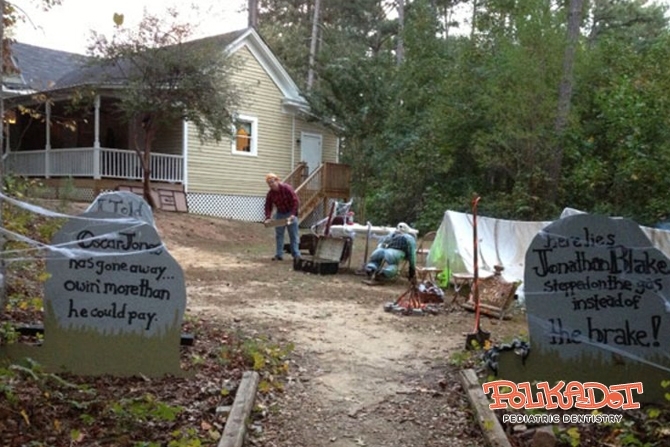 Thanks so much for sending us more Halloween events in Johns Creek and Alpharetta! We included a few local Halloween happenings in our last blog post. Here are some more spooky, family-friendly Halloween events happening this month!
Every year for Halloween, Autrey Mill turns into Spooky Mill! This year, Spooky Mill is October 26th and 27th from 6pm-9pm. The evening event will include scary stations including a bounce house, craft stations, haunted house, haunted trail, a mad scientist, and more! Guests can enjoy Spooky Mill carnival style, meaning you can purchase tickets and redeem them for spooky fun at each station (if you wanted to participate in all of the stations once you'll 12 tickets at $1 a piece. What a deal!).
For younger audiences, Jr. Spooky is October 28th from 1pm-4pm. This event is meant for younger children, but still contains many of the same activities from the regular Spooky Mill. Kids can participate in a bounce house, Halloween craft, scavenger hunt, and more! Entrance to the event is $5 per child participant. Children under 2 are free when accompanied by an older sibling.
Haunted Halloween Gingerbread House Decorating
We love this hybrid of holiday traditions! On October 28th from 10am-11am at Publix Aprons Cooking School in Alpharetta, families are invited to come make a delicious, edible haunted house! This class will guide your family (up to 4 students per house) through the process of making a yummy and creepy haunted gingerbread house that you'll get to take home and enjoy! At least one adult is required for each house group, and participating children should be at least 4 years old.
On October 27th from 11am-12pm at the Ocee Branch Library in Alpharetta, kids ages 5 and up are invited to come create a Halloween-themed craft with Johns Creek Art! Be sure to register ahead of time to reserve your spot! Register at the Patron Services desk or call 770-360-8897.
Hallowe'en at the Library!
On October 31st, there will be a Halloween celebration fit for the whole family at the Alpharetta Branch Library! From regularly scheduled story time to trick-or-treating, there will be lots of fun to be had all day. Admission is free!
We hope you enjoy your October. Just promise us you'll brush your teeth after treating yourself to sweets! Happy Halloween!