Children's Dental care, Pediatric Dentist
Tooth Decay in Young Children Reaching Alarming Rate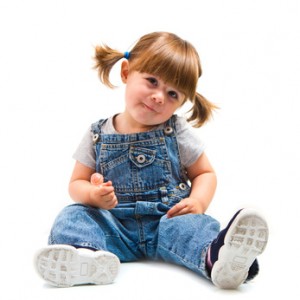 ALPHARETTA, GA – One of the most forgotten parts of caring for a young child seems to be making sure they see a dentist at the right time.
Unfortunately, many parents fail to properly care for their child's teeth. According to the Centers for Disease Control and Prevention, 42 percent of children ages 2 to 11 have had cavities in baby teeth. And 21 percent of those ages experienced cavities in permanent teeth.
Tooth decay, one of the most common childhood diseases, has grown to be such a serious dilemma that the American Academy of Pediatric Dentistry recently launched an awareness campaign. It is when the enamel is damaged by plaque, a form of bacteria, on your teeth. Ignoring tooth decay can lead to cavities, infection, gum disease, or worse. The deterioration of teeth can be painful and extraordinarily inconvenient.
"The campaign explains that this is a serious problem that can no longer be taken for granted," says Alpharetta, Georgia pediatric dentist Dr. Nanna Ariaban. "Tooth decay in young children can lead to severe pain, infection and tooth loss."
Children who are just developing their teeth are at risk for tooth decay as well. Because their teeth are still growing, they are softer and more susceptible to bacteria. Tooth decay in children can lead them to lose their baby teeth prematurely and result in the need for costly dental implants at a young age.
Dr. Ariaban offers the following reasons as to why your child may be dealing with tooth decay.
They are continually put to sleep nursing or with a bottle in their mouth.
They drink sugary beverages from a sippy cup. When these types of drinks bathe on the teeth, the acid can do some real damage.
Their teeth aren't being cleaned efficiently on a regular basis.
The AAPD recommends that, by the time your child reaches their first birthday, they should be taken to see a dentist. In order to maintain good oral health, children need to see a Pediatric Dentist in Roswell once their teeth begin to erupt.
"I love providing dental care to patients at this age," explains Dr. Ariaban. "Not only am I able to see the development of the first teeth, but also provide counseling to parents about brushing, nutrition and teething."
Take charge of your child's dental health and get them on the right track to a healthy mouth. This includes cleaning their mouth and gums with an infant toothbrush or soft cloth at bath time. You can also brush erupted teeth with a smear of fluoride toothpaste twice a day. And remember; give your child nothing but water at bedtime.
Polkadot Pediatric Dentistry is a trusted provider of pediatric dentistry in the Johns Creek, Alpharetta, and Roswell areas. Please check out our website for additional tips on how to prevent your child from having tooth decay.
© 2018 Polkadot Pediatric Dentistry.  Authorization to post is granted, with the stipulation that Polkadot Pediatric Dentistry in Alpharetta, GA is credited as sole source. Linking to other sites from this press release is strictly prohibited, with the exception of herein imbedded links.