Questions You Should Be Asking Your Child's Pediatric Dentist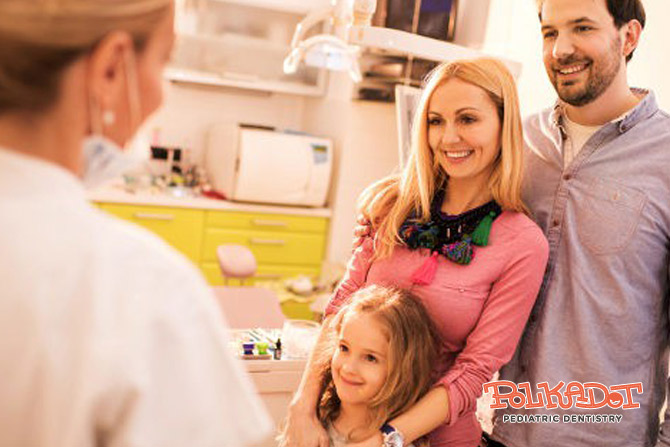 As a part of your child's pediatric dental check up appointment, their dentist will spend some time discussing their oral healthcare with you and your child. They will take this consultation time to relay information to the parent or guardian about anything that needs to be addressed, and talk to you about what was observed during the appointment. This is also a great chance for you to have some time to get all of your questions about your child's oral health answered. As questions about your child's oral health come up in your daily life at home, try to write them down or keep a list so that you can easily keep track of your concerns and ask them all at once during the appointment. To help you get started and prepare for your child's next pediatric dental appointment, we've compiled this list of some of our most frequently asked questions!
Why are my child's teeth so sensitive?
If your child is consistently experiencing tooth pain or sensitivity while eating, drinking, or brushing, talk to their pediatric dentist about itr during your consultation time. This could be an indicator that they are suffering from tooth damage or cavities. Their pediatric dentist will be able to take a closer look at the sensitive teeth, and either perform treatment to address the issue or recommend products that will help your child through the discomfort, such as a toothpaste designed specifically to treat sensitive teeth, or a toothbrush with specific, softer bristles.
My child has a dietary restriction. How will that affect their oral health?
Here at Polka Dot Pediatric Dentistry, we know that good nutrition a very important part of our patients' pediatric dental health. As your child grows, it is important to make sure that they are consuming enough of the vitamins and nutrients needed to keep their teeth strong and healthy. If your child has any kind of allergy, intolerance, or other dietary restriction, they will need to plan for that and replace that food with other foods that contain the same nutrients. For example, if your child has diabetes, you'll want to limit their fruit intake, and ensure they are getting enough vitamins from other food sources. Your child's pediatric dentist can help you determine which foods and supplements they need to balance their diet.
Will my child need orthodontic treatment?
While pediatric dentists are not able to perform orthodontic treatment, they have the unique opportunity to observe and track the progress of your child's bone growth. They will take x-rays at your child's dental appointments and track changes and growth patterns. If needed, your child's Pediatric Dentist in Roswell will be able to recommend an orthodontic consultation, and provide referrals to great local orthodontists. If your child does require orthodontic treatment, their dentist will be able to continue to treat them while they have braces.
Here at Polka Dot Pediatric Dentistry, we love to help our patients' families understand the ins and outs of their child's oral health. We will be happy to answer all of your questions about your child's oral health routine and concerns. If you're ready to schedule your child's next pediatric dental appointment, call our office today!