Children's Dental care, Pediatric Dentist
Questions You Should Be Asking Your Child's Pediatric Dentist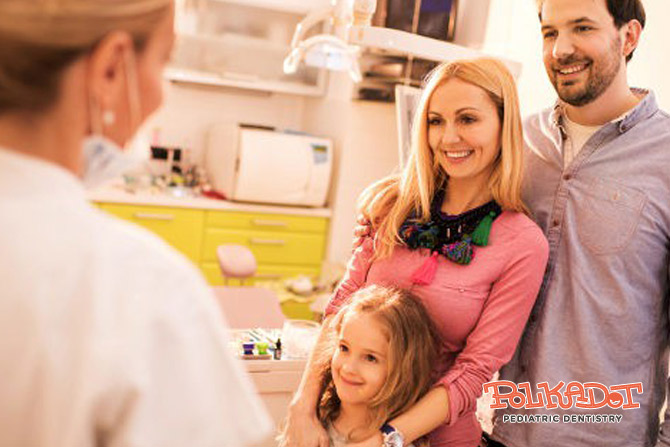 As a part of your child's pediatric dental check-up appointment, your kids dentist will spend some time discussing their oral healthcare with you and your child.
They will take this consultation time to relay information to the parent or guardian about everything that requires treatment and talk about anything that caught their attention during the appointment. This initial conversation is also a great chance for you to have some time to get all of your questions about your child's oral health answered.
As questions about your child's oral health come up, try to write them down or keep a list so that you can easily keep track of your concerns and ask them all at once during the appointment.
Make the most out of your visit with the best pediatric dentist Alpharetta has available, Dr. Nanna Ariaban, and bring your top questions. To help you get started and prepare for your child's next pediatric dental appointment, we've compiled this list of some of our most frequently asked questions!
What Toothpaste Should My Child Use?
You should always try to clean your child's mouth. From birth, you can try to use a damp and clean cloth or a soft infant toothbrush. You can use the tiniest amount of toothpaste when their first tooth erupts (which, coincidentally, is also around the same time they should start visiting a pediatric dentist). As your kid grows up, you can switch to fluoride toothpaste and use a pea-sized drop of toothpaste to help them clean their teeth as they develop the habit and skill themselves.
Can You Help Me Teach My Child How to Brush Their Teeth?
Of course! As a pediatric dentist, Dr. Nanna is specially prepared to help young children develop healthy oral care habits. While other dental health professionals might be afraid or unable to treat young patients correctly, we make it our specialty. Quite literally. Come to the office, and we'll show your kid how to clean their teeth.
Why Are My Child's Teeth So Sensitive?
If your child is constantly experiencing tooth pain or sensitivity while eating, drinking, or brushing, talk to their pediatric dentist about it during your consultation time. This discomfort could be an indicator that they are suffering from tooth damage or cavities. According to the Centers for Disease Control and Prevention (CDC), a whopping 45.8% of children aged 2-19 suffered from some type of tooth decay. We can take a closer look at the sensitive teeth, perform the necessary treatment, or recommend products that will help your child through the discomfort, such as a toothpaste designed specifically to treat sensitive teeth or a toothbrush with specific, softer bristles.
Do Baby Teeth Matter if They Are Going to Fall Off Anyway?
Yes, they matter. Many parents are worried they're spending money and time unnecessarily by taking their children for treatments such as a pulpotomy or baby root canal. This question is, ultimately, understandable. If your child's baby tooth will fall off naturally, what's the necessity of keeping it there? If your child complains about pain, why not just remove the tooth and wait for the permanent replacement? Well, it's not that simple. Primary teeth are essential for proper speech learning, social development, and preventing the onset of orthodontic problems. We will do everything we can to save baby teeth' structural integrity.
Will My Child Need Orthodontic Treatment?
While pediatric dentists should not perform orthodontic treatment, we do have the unique opportunity to observe and track the progress of your child's bone growth. We can use direct observation and x-rays during your child's dental appointments to track changes and growth patterns. If needed, your kids dentist will recommend an orthodontic consultation and provide referrals to great local orthodontists. If your child does require orthodontic treatment, their dentist will be able to continue to treat them while they have braces.
Will Dietary Restrictions Affect My Child's Oral Health?
Here at Polkadot Pediatric Dentistry, we know that good nutrition is an essential part of our patients' pediatric dental health. As your child grows, you must ensure they receive enough vitamins and nutrients to keep their teeth strong and healthy. If your child has any kind of allergy, intolerance, or other dietary restriction, they will need to plan for that and replace that food with other foods that contain the same nutrients. For example, if your child has diabetes, you'll want to limit their fruit intake and ensure they get enough vitamins from other food sources. Your child's pediatric dentist can help you determine which foods and supplements they need to balance their diet.
Why Should You Choose a Pediatric Dentist for Your Kids?
The American Dental Association (ADA) recommends that you don't delay a dental visit to help your child's oral health. Kids need someone who understands their fear and reservations. Pediatric dentists help children develop a long-lasting trust with the entire team, promoting good oral health care.
Here at Polkadot Pediatric Dentistry, we love to help our patients' families understand the ins and outs of their child's oral health. We will be happy to answer all of your questions about your child's oral health routine and concerns.
If you're ready to schedule your child's next pediatric dental appointment, call our office today!