Alpharetta, Children's Dental care, Pediatric Dentist
Pediatric Dentists Combat Dental Anxiety with Effective Techniques [Updated for 2018]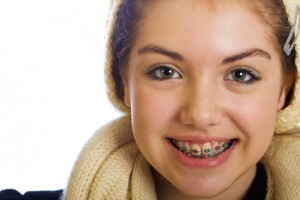 ALPHARETTA, GA – Many people, both young and old, experience some degree of dental anxiety. This frequently leads to people putting off much needed dental care.
However, parents and pediatric dentists need to team up to show children why going to the dentist doesn't have to be a scary experience. Doing so will create the foundation of solid dental health at a young age.
A fear of the dentist can lead to skipping much needed dental visits. Without these regular dental exams, major problems can go unnoticed and lead to painful surgeries or procedures in the future. As a parent, you can easily avoid these situations by taking precautions early on to ease your child's dental anxiety. Plus, it'll make your life a lot easier when you don't have to drag a crying child to the dentist!
Dr. Nanna Ariaban of Polkadot Pediatric Dentistry explains that the following tips can alleviate any dental fear that your child may have.
Educate – Our professional staff encourages parents to use educational items like children's books about visiting the dentist and videos to show their child what to expect at the dentist office. A young patient who has an idea in advance of their appointment will usually tolerate the dental treatment easier. When describing the dental office to your child, try acting out the usual experiences to facilitate learning.
Comfort – If you feel that your child will be stressed at their dental appointment, consider using relaxation strategies that work for them. This could be something as simple as bringing their favorite toy or security blanket to the appointment. We appreciate your help in trying to create the most comfortable experience for your child!
Distract – Don't take this tip as us wanting to distract your child at the dentist office. But from the waiting room to the treatment chair, we create an atmosphere that children love. Kids can play with video games, toys and watch a movie prior to their appointment. When they're actually having their dental work completed, they can enjoy their favorite show above their treatment chair.
Reinforce – Brave behavior from our young patients should lead to positive reinforcement. Though many parents may take a trip to the toy store or stop for ice cream afterward, we actually encourage parents to abstain from this type of positive reinforcement. Not only is ice cream bad for teeth, it makes going to the dentist seem like a difficult experience that needs to be made up for. Give words of encouragement, tell them you're proud, compliment their teeth. Ask the dentist if they offer small prizes like a toothbrush, floss, stickers, or balloons for small children. You want your child to have a positive association at the dentist's office, not at the candy shop after the dentist's office.
Accompany – We've found that the first dental visit for young patients can be very distressing. In order to make your child's time enjoyable and comfortable with us, we invite parents to accompany them to the treatment area. If you choose, you may also tour the office with your child to help them adjust to the surroundings before their actual appointment. At Polkadot Pediatric Dentistry in Alpharetta, we have fun games, books, and toys for our little patients to amuse themselves before the dental exam.
At Polkadot Pediatric Dentistry, Dr. Nanna understands the importance of helping your child see the dentist office as being helpful to their health, rather than a scary place. Being afraid of the dentist isn't just a phase, so we try to address it early on at our practice in Alpharetta. We want our younger patients to understand the dentist is not there to hurt them. Quite the opposite, actually!
To ease your child's fear, Dr. Nanna will explain every step of the process and why it's important. She can show them the tools she's using and even let them touch the tools. By eliminating the unknown, the dentist becomes a lot less scary.
You can be sure that we will take great care of your young patient. We always bring out the best of smiles in children, leading to the highest of satisfaction for you.
Polkadot Pediatric Dentistry is a trusted provider of pediatric dentistry in Roswell, Johns Creek and Alpharetta. Please check out our website or contact our office for more information.
© 2018 Polkadot Pediatric Dentistry.  Authorization to post is granted, with the stipulation that Polkadot Pediatric Dentistry in Alpharetta, GA is credited as sole source. Linking to other sites from this press release is strictly prohibited, with the exception of herein imbedded links.