Kid-Friendly Summer Fun in Alpharetta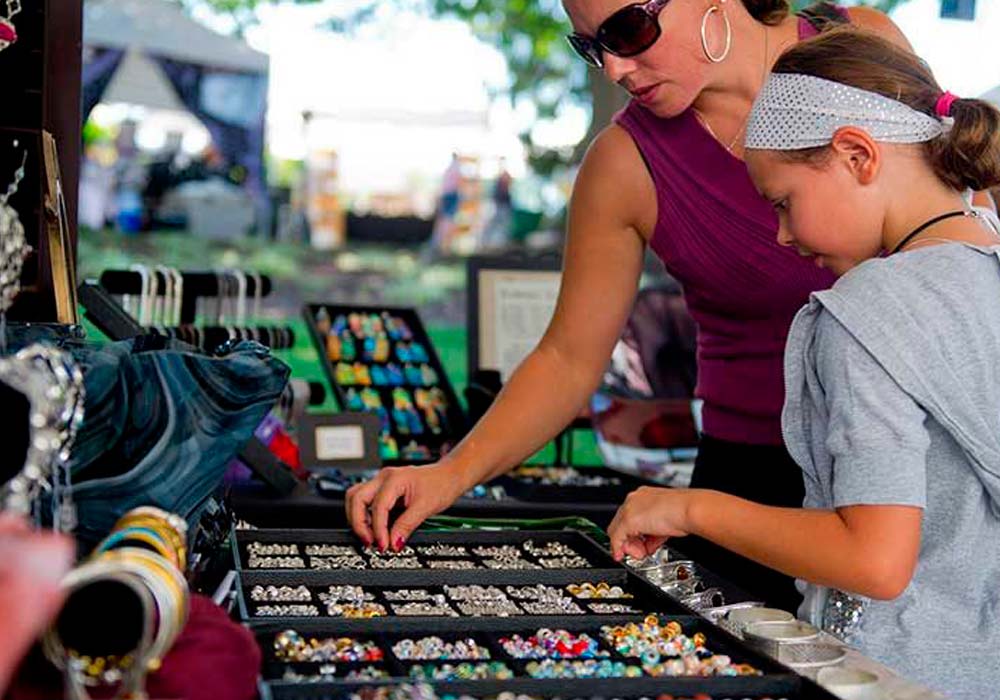 Happy summer! There is so much fun going on in Alpharetta this year. As professionals in pediatric dentistry, we work closely with families in children all over Alpharetta. We love hearing about all of the local events and programs that our young patients and their families enjoy going to.  In order to help our patients and their families have the best summer ever in 2019, we have put together a guide to some of the local Alpharetta events we've heard about. Check it out!
Have Fun Feeding Your Family!
This summer, get out of your grocery shopping rut and try something new! Here are a few opportunities to get some delicious, fresh, local food right here in Alpharetta! 
Go Berry Picking
Picking your own fruit is a super fun family activity and a great way to ensure that you and your kids are eating fresh fruits! There are several spots nearby that make the perfect day or even afternoon trip. Try Berry Patch Farms in Woodstock, or Warbington Farms in Cumming!
Every Thursday from 5-9 p.m. all summer through October 10, 2019, Alpharetta residents can head over to Old Roswell Street in Alpharetta to enjoy a variety of 6-8 rotating food trucks and music. Start your weekend  a little early with some great food, awesome live music, and local fun! 
Every Saturday morning from now until October 26, 2019, the Alpharetta Farmers Market will take place at the Village Green in front of Alpharetta City Hall. At the Downtown Alpharetta Farmers Market, you and your family can find local farmers with fruits, vegetables, and natural meats, gardeners with fresh flowers and herbs, and local makers of a wide range of edible goods, including yummy desserts, breads, local raw honey and homemade sauces, jellies, and soaps!
Summertime Concerts
There are lots of cool outdoor concerts with free admission in the Alpharetta area this summer. If your family loves live music, check these concerts out!
The Brooke Street Park Summer Concert Series
The Brooke Street Park Summer Concert Series takes place at the Brooke Street Part Pavillion every Saturday night from May to September. Bring your blanket and a picnic dinner for your family and enjoy free, live, family-friendly performances by a different Alpharetta based entertainment group every week! This event is vendor-free, laid back and perfect for family bonding time!
If you're looking for something to do with your Friday night in Alpharetta this summer, check out Alpharetta's Music at Twilight! This is a new summer music series in downtown Alpharetta at the corner of Milton Ave. & N. Main St. The performances are produced by Mary Jane Potter of Matilda's, and all shows start at 8:30 p.m. Seating is a little limited, so get there early!
Alpharetta Art in the Park takes place on the last Saturday of every month, May-September from 9 a.m. to 4 p.m. at Brooke Street Park in Downtown Alpharetta. This is a great opportunity to meet and support local artists! The outdoor market features handcrafted, one of a kind works made by local artists. Many artists will even make art pieces right in front of you! Come check out the pottery, woodwork, metal work, jewelry creations, handmade children's clothing, photography, watercolor, oil, soaps and lotions, mosaic art, and more!
Our local libraries offer some really amazing and educational programs for Alpharetta residents of all ages and levels of education. You'll want to check out your local branch's website to see a full and up to date list of their calendar of events. Alpharetta libraries offer kid-friendly programs and classes such as reading programs, ESL classes for kids, Arabic and other foreign language classes, and family storytime. The libraries also offer teen book clubs, yoga classes for all ages, ESL and foreign language classes for all ages, and many other awesome options!
Our very own Stone Mountain Park has a ton of summer programming as part of their Summer at the Rock series this year! From performances by the ZuZu African Acrobats, to the breathtaking and educational Butterfly Adventure, to Western-themed mystery games, there is something for everyone! Kids will also love their Sky Hike and refreshing Geyser Tower. This is the perfect spot for a family-friendly day trip!
We hope this guide to family-friendly fun in Alpharetta helps our patients and their families find the best things to do together this summer. Of course, this is not an exhaustive list. Try checking out your local movie theater to see if they're offering any summer discounts, or consider taking a trip to your neighborhood pool to cool off with your kids! 
Don't forget to squeeze a pediatric dental appointment with our Alpharetta Pediatric Dentist into your schedule before your child goes back to school in the fall! Call our office today!