Celebrate National Children's Dental Health Month with Us in February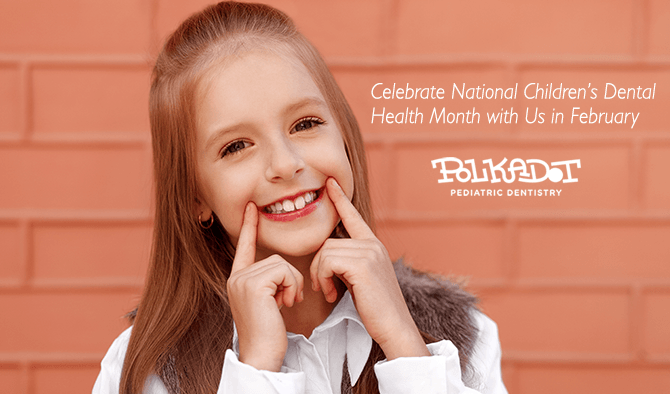 Alpharetta, GA – Water has been called the driver of nature, the hub of life, and the world's first and foremost medicine.
Water takes center stage next month when we observe National Children's Dental Health Month. The slogan for the 2017 campaign is "Choose Tap Water for a Sparkling Smile."
Tap water is an important part of your children's diet because most municipal water supplies are fluoridated. Fluoride is natural, safe and helps build strong, healthy smiles by preventing cavities. Parents want to do everything they can to protect their children from pain and discomfort.
One of the easiest ways to prevent painful cavities in children is to allow them to drink fluoridated water.
Scientific research conducted over the course of more than 70 years has routinely revealed that fluoride in community water supplies not only is safe, but also is effective in preventing tooth decay by at least 25 percent in children and adults, according to the American Dental Association.
The ADA seeks to make this health observation exciting and fun for kids. Parents can download coloring sheets, story activities, activities to do at stoplights, and tooth brushing calendars for children to track their brushing progress all month long.
As we celebrate National Children's Dental Health Month throughout February, we will focus on more than drinking tap water. We are visiting daycares and preschools throughout the month to promote oral health care. We will explain to children examples of healthy and unhealthy snack choices, and we'll show them how to brush and floss their teeth. We also will let them know what to expect during their first dental visit by showing on a doll what goes on in the dental office.
We know parents of babies and toddlers have questions about all sorts of things related to their children's oral health, such as breastfeeding habits, thumb sucking, how to clean babies' mouths before their teeth erupt, and what to do in the event of oral trauma. We are your resource for this information and more not just during National Children's Dental Health Month, but all year long. All you have to do is call us!
About National Children's Dental Health Month
What started as a day-long observance in Cleveland, Ohio on Feb. 3, 1941, has grown into a month-long celebration sponsored by the American Dental Association. The ADA held its first national observance of Children's Dental Health Day on Feb. 8, 1949. It grew into a week-long event in 1955 and became a month-long, nationwide celebration in 1981.
The annual message promoted through National Children's Dental Health Month reaches thousands of people throughout the United States.
© 2019 Polkadot Pediatric Dentistry.  Authorization to post is granted, with the stipulation that Polkadot Pediatric Dentistry in Alpharetta, GA, is credited as the sole source.