Which Books Are Good to Get a Toddler to Brush Their Teeth?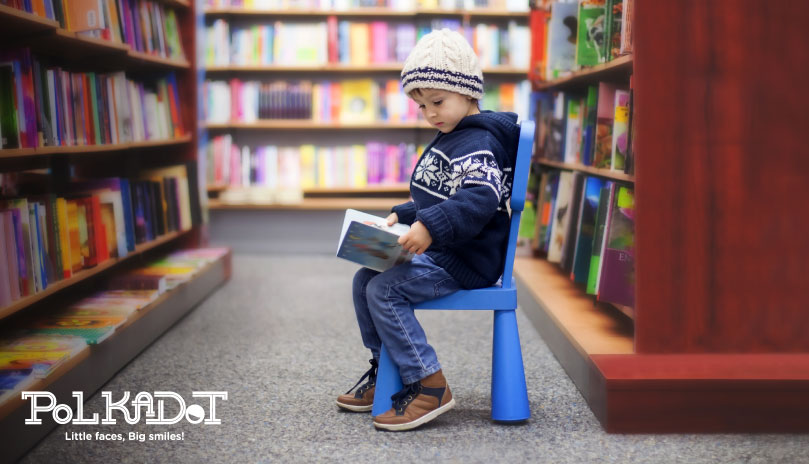 It's quite common for children to fear dentists and anything related to them. Given that they will have to go to the dentist eventually, the best thing you can do is help them lose their fear. People fear what they don't understand, and that's exactly what happens with children and the dentist. They see metal machines working in someone's mouth and can't think of a proper explanation. It's up to the parents to teach them about the purpose of the dentist and their procedures. And what better way to teach kids a lesson while keeping them entertained than a fun book?
Children's Books About the Dentist
Here are some of the most entertaining and educational children's books about the dentist.
Brush Brush Brush
Brush, Brush, Brush is a fun, interactive, sing-along book meant to entertain your child while giving basic instructions on how to brush their teeth properly in the form of short, easy-to-remember rhythmic verses. Targeting children between 2 and 4 years old, the book avoids overloading them with information and focuses on colorful pictures and drawings for them to enjoy.
The Tooth Book: A Guide to Healthy Teeth and Gums
Given that Dr. Seuss wrote the book, you can expect the classic humor in writing and illustrations in all of his other works. This time, he explains how and why we need to take great care of our teeth. The book will make it much easier for your children to learn about proper care by making them laugh in the process.
The Berenstain Bears Visit the Dentist
In this book, the family goes to the dentist because both Brother and Sister bear need dental treatment. The book tries to show the reader that there is nothing to fear when going to the dentist by explaining what is at a dentist's office and what dentists do during a checkup.
Brush Your Teeth Please
Brush your teeth, please is a pop-up book that enlists the help of various animals to teach kids how to have a proper cleaning routine. The different connections it makes between toothbrush movements and animals will help your kid retain the information. Additionally, its many pull tabs and separate cardboard toothbrush keep the book fun and interactive for your kid to give it their maximum focus.
Curious George Visits the Dentist
After an unfortunate encounter with a wax apple, George and the man with the yellow hat schedule a dental appointment. At first, the whole situation scares George, but eventually, he realizes there's nothing to fear and learns great tips about dental hygiene. The book provides excellent information about maintaining healthy teeth while keeping the reader interested in Georges's mischiefs.
Five Little Sugar Bugs
The book is about five sugar bugs that try to stay in someone's mouth and call that place home, but proper cleaning habits like brushing and flossing keep getting in their way. Rachel Grider, the dental professional who wrote the book, uses various rhymes and activities to teach kids about proper dental hygiene and how to avoid sugar bugs from living in your mouth.
My Weirder-Est School: Dr. Floss Is the Boss!
A group of friends in school learns about dental hygiene in a not-so-conventional way when Dr. Floss tries to make them eat as much sugar as possible to get them to the dentist. The humorous adventures of this friend group target kids between 6 to 10 years old.
Where to Find Children's Books?
While you can get the e-book version of every book we have mentioned, nothing can replace the feel and interactiveness of having a book in hand. This is especially true when we are trying to read a book to our kids in hopes of them learning a valuable lesson from the story. For those in Johns Creek, GA, here are a few places where you may find the books listed above.
Public Libraries
There are two public libraries in Johns Creek city. NE Spruill Oaks Library, located at 9560 Spruill Road, and Ocee Library, at 5090 Abbotts Bridge Road. If you're lucky, they may just have a copy of what you're looking for.
Robert E Fulton Regional Library
The Robert E Fulton Regional library address is 5090 Abbotts Bridge Rd. They open Mondays, Tuesdays, Fridays, and Saturdays from 10 am to 6 pm, Wednesdays and Thursdays from 10 am to 8 pm, and Sundays from 2 pm to 6 pm.
Why Is It Important to Visit a Pediatric Dentist
Taking your kids to the dentist at an early age has much more advantages than you can think of. From dealing with cavities and infections before they become too painful for your child to identifying and treating orthodontic issues before they develop completely, dentists can significantly reduce the need for treatment your child will need as they grow older. Additionally, taking them to a pediatric dentist in Johns Creek can help you since, with the help of your dentist, you can teach your children about proper dental care.
Schedule Your Kid's Appointment Today
If you have questions regarding proper dental care for your children or if they require a dental appointment here at Polkadot Pediatric Dentistry, we'll be more than happy to help them as soon as possible. Contact us here and schedule your appointment today!