Georgia Department of Public Health Form 3300
Your child's health is very important to us. As a specialist in Pediatric Dentistry, Dr. Nanna and the team at Polkadot are thrilled to help families ensure their children are as healthy as we can help them be. Our state's local authorities encourage parents to pay close attention to their children's health from an early age.
Here in Georgia Form 3300 helps achieve that goal.
Form 3300, also known as DPH FORM 3300, is one way the local government promotes timely screenings of young children. Students attending a public school have to submit this form as part of their personal documentation.
The idea is not to have more information on the student but rather to promote a healthy lifestyle and ensure that kids requiring medical attention get it as early as possible.
What Is the Georgia State Form 3300?
Filling out this document is rather simple. It's a straightforward measurement of some health indicators to help determine if your child is healthy or might require some help to overcome any health conditions.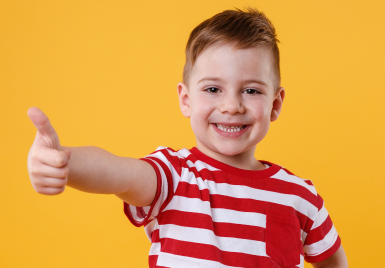 Your child will undergo an examination in four fields:
Vision
Hearing
Dental
Nutrition
The idea behind these examinations is to determine early in your kid's life whether or not they require medical help in any of those fields.
Problems with a child's vision, hearing, dental structures, and nutrition are gateways to severe developmental complications as they grow up.
Even more, it's much easier to solve these issues when we begin treatment from an early age.
We highly encourage families to comply with this documentation when required to do so. Please keep in mind that this is meant to be more than just paperwork.
Can a Pediatric Dentist Help You with Dental Form 3300?
Now that you mention it, yes.
Dr. Nanna is more than qualified to help you perform the required physical examination and clear your kid's dental health status.
The Georgia Department of Public Health specifies that a Georgia-licensed dentist can perform the required dental screening. There are two ways in which we could help you if you're looking for the best pediatric dentist Alpharetta has to offer to complete form 3300.
You could:
Come to us for the initial dental screening, or…
Start the screening with a family doctor or local health department and come to us if anyone checked the "needs further evaluation" box.
Get Help From a Certified Pediatric Dentist
The team at Polkadot Pediatric Dentistry is always willing and able to help our neighbors looking for the best pediatric dentist Johns Creek, Rowsell, and Alpharetta have to offer.
We work on the same principle encouraging parents to fill out form 3300. Helping kids maintain good health from an early age enables their happy and healthy development.
Get in touch with our team or set an appointment if you need any help with your kid's dental screening or if you want any help with their dental health and development.
Follow the link below to download the Georgia State Form 3300.